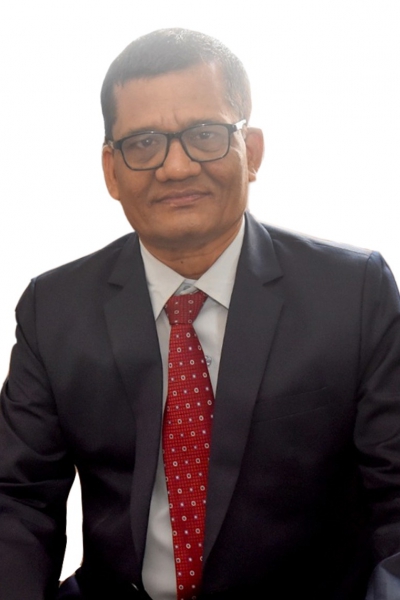 Vaibhav S Bhanage
Hello, My Name is Vaibhav S Bhanage along with Mrs. Sangeeta Vaibhav Bhanage.
Welcome to the Money Vision Services, since 1997, New Nasik, world of Insurance and Financial Advisors – where dreams are secured, and aspirations are nurtured! As an Insurance and Financial Advisor, our primary mission is to safeguard your future, empower you to achieve your financial goals, and provide you with peace of mind.
In today's rapidly changing and uncertain world, the importance of financial planning and protection cannot be overstated. Whether you are an individual seeking to protect your family's well-being, a business owner striving for growth and stability, or someone looking to build wealth for a fulfilling retirement, our expertise as Insurance and Financial Advisors can be your guiding light.
At the core of our profile lies a deep commitment to understanding your unique needs, aspirations, and concerns. We take the time to listen, assess, and develop customized strategies that align perfectly with your specific financial situation and long-term objectives.
As seasoned professionals in the insurance and financial industry, we possess a wealth of knowledge in various domains, including life insurance, health insurance, investment planning, retirement planning, estate planning, and risk management.
Our comprehensive approach ensures that all aspects of your financial journey are carefully addressed, providing you with a well-rounded and secure foundation.
Through ongoing communication and periodic reviews, we stand by your side, ready to adapt and adjust our strategies as life's circumstances evolve. Building lasting relationships with our clients is our utmost priority, and we strive to be your trusted advisors through all stages of life.
Our passion for empowering individuals and businesses to thrive financially, coupled with our ethical practices and dedication to maintaining the highest standards of professionalism, sets us apart as Insurance and Financial Advisors you can rely on.
Together, let's embark on a journey of financial growth, protection, and prosperity. Discover the peace of mind that comes with a well-crafted financial plan and the confidence of having a team of experienced advisors supporting you every step of the way. Your future begins now, and we are here to make it extraordinary.

Our Clients Includes -
IT Professionals
Corporate Individuals,
Business Persons,
Doctors,
High Posting Officers,
Engineers,
General Managers and CEOs,
High Professionals,
Teachers and Professors,
High Net Worth Individuals
NRI / OCI / FNIO
Our Mission – is to Help 1,00,000 Professionals to have cash Rich Life, Post Retirement without compromising on Current Life Style.

Benefits to Clients - We provide 26+ Benefits to Clients. .

Achievements
1) Since 1997- 27 Years + Experience as Insurance & Financial Advisor.
2) 1500+ Happy Families Savings Portfolio.
3) Total Savings Portfolio- Rs. 75 Cr +
Vaibhav S Bhanage is Author of Books
1) Financial planning- In English, Hindi, Marathi & Gujrathi.
2) Wise Parenting- In English & Marathi.
3) Thoughts make our Life.